Full text documents are available for reading from CiNii in PDF format. Please obtain the latest version of Adobe Reader (6.0 or later is recommended) in advance.
There is no need to log in to view open access content. For paid content, you will be asked to log in with your user ID or make payment by credit card when you click the CiNii PDF icon.
Please check your system requirements firstly before obtaining full text documents.
[Warning]
You must log in with your User ID and password to view paid contents. Please log out when you are finished.
When using a public computer to access CiNii, we strongly encourage you to log out whenever you leave the computer.
Failure to log out may result in another person accessing your personal viewing history and even paid contents for which you may be held liable.
1. Click on links to full text documents on search results/details/index pages
A-1. Simple search/Advanced search > Search results page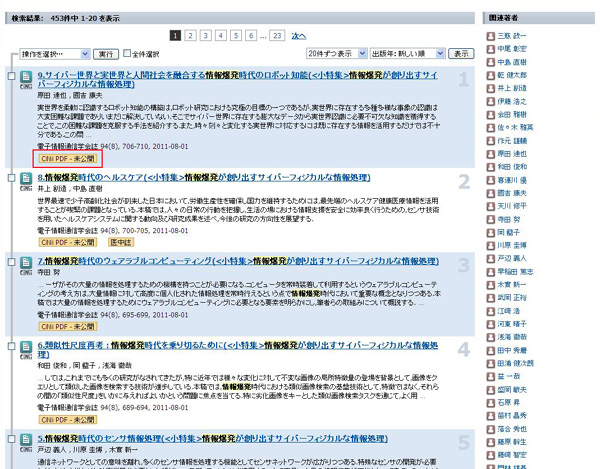 A-2. Simple search/Advanced search > Search results page > Details display page Can only be viewed from institutions with fixed-price contracts or by users with individual IDs.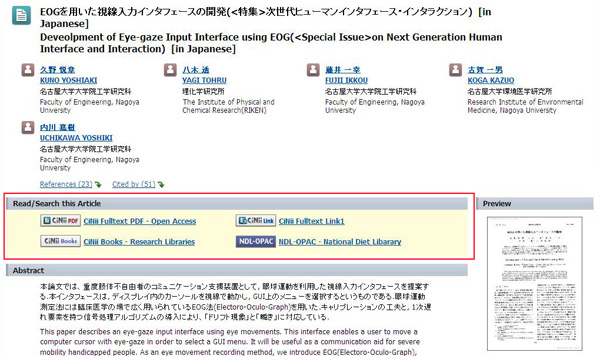 B. Browse Publications > Index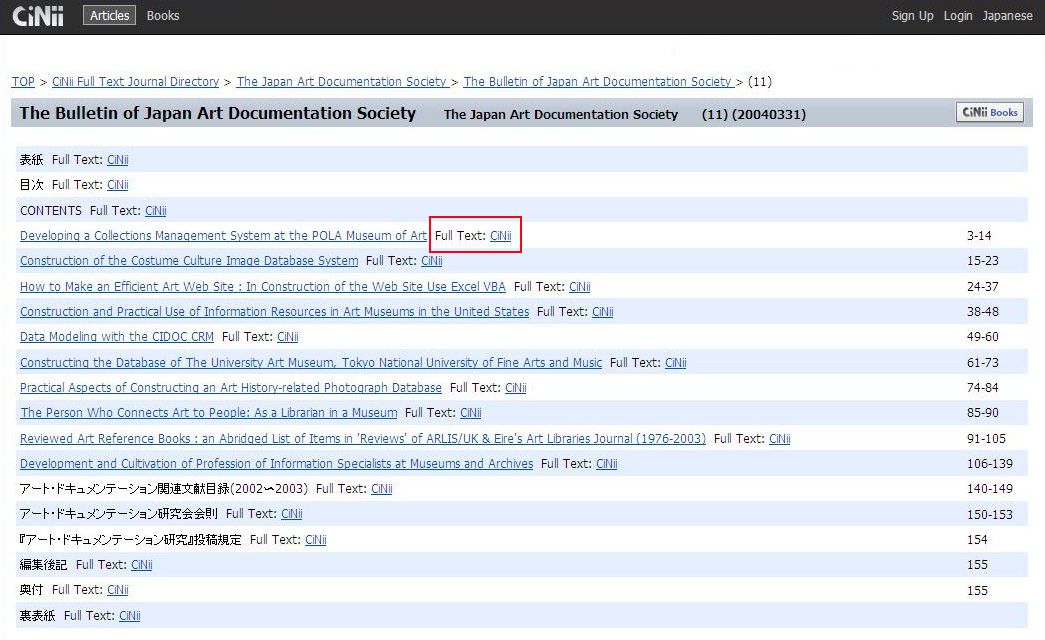 Articles for which full text documents are available are indicated by "full text". Clicking "CiNii" will take you to the document on CiNii, whereas clicking on "external" will take you to the document on another website.
For paid contents, you will proceed to the log in/pay-per-view selection screen or payment validation screen.
Log in/pay-per-view selection screen
(without log-in)
Payment validation screen
(when choosing pay-per-view or logging in with user ID)
2. Full text PDF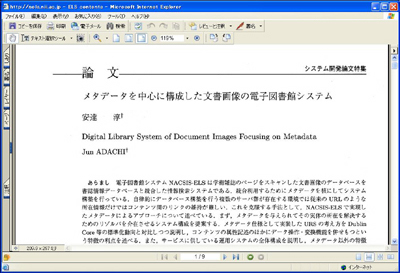 Articles are provided in PDF format. Adobe Reader (6.0 or later) is required to view the PDFs.
download Adobe Reader>>
---